HI! I'm Roy Volker, long-time treasure salvager on the 1715 fleet on Florida's "Treasure Coast" and author of Treasure Under Your Feet. The time has come to hang up my mask and fins and let you younger pups take over. I have a great deal here for one of you seasoned TH-ers…or someone just putting a dive operation together. I believe in redundant systems. That is why I have two identical Proton Magnetometers on my operations. If I have the boat out working, especially at a remote site in the Bahamas, Grand Cayman, or elsewhere in the Caribbean, every day's search or recovery is important to my success.
Having two identical Mags aboard has saved my time (and time equals money at sea) many times in the past. Magnetometers are subject to the changes in Earth's magnetic fields —and to atmospheric conditions as well. If we had a day where one Mag was "acting weird," we'd plug in the second one for comparison. If both act up, then we are experiencing "atmospherics" and we switch to another phase of our project for the day. If one unit were to break down, we never had to return to port for repair, we just launched the second system and continued our search and survey.
Here's my offer. I want $5,000 apiece for these systems, $10,000 for both. This includes the Electronics Package plus two Sensor Heads with 100 feet of cable for each system. If you buy one or both systems I will train you here at my home on all the ins and outs of "magging" and acquaint you with these very special units. Free. I will also introduce you to the manufacturer's technical representative right here who can offer you prompt maintenance back-up.
I don't expect this offer to take long to gel. It's good gear (the best in my opinion), and the price is right. My PHONE: 636-928-2459. My ADDRESS: Royal Pulse, Inc. / 1277 Stephan Ridge Road / St. Charles, MO 63304. Let's talk!

Tell me Ernie Richards sent you

.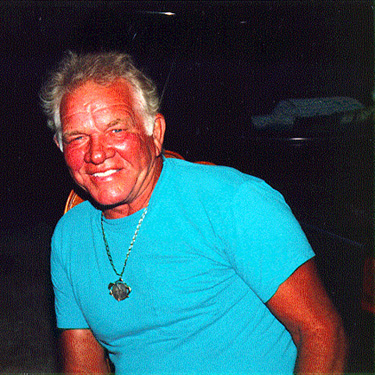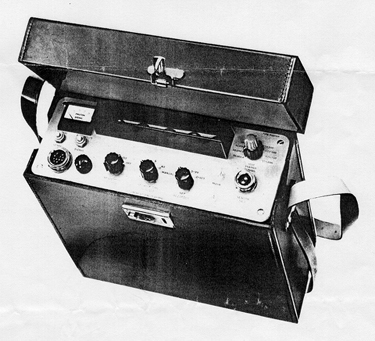 ELSEC
Direct Reading Magnetometer Model 595

Features:



• Direct reading, in Gamma

• Up-to date Reliable Integrated Circuits

• Digital Indication on Number Tubes

• Maximum Accuracy and no Drift

• Elaborated Tuning Procedures Eliminated

• Integral Analog Recording Facilities


• Automatic Battery Charging Capability
Specifications:

Field Strength Coverage

:

24,000 to 72,000 Gamma in switched ranges

Sensitivity: +/- 0.5 Gamma

Absolute Calibration: 1 part in 100,000 over full temperature range


Tolerable External Gradient

:

200 Gamma/meter for full accuracy;

800 Gamma/meter for +/- 2 Gamma accuracy

Repetition Rate: 1, 2, 4, 8, 60 Seconds (also by manual pushbuttons)

Measurement: Direct Reading in Gammas

Display: On 5 digital Nixie tubes; figures 1.5 cm high.